PATRICK G. REAVEY
Attorney/Founder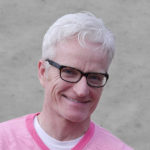 Location: Kansas City, Missouri
Phone: (816) 474-6300
Fax: (816) 474-6302
Email: Click to E-Mail Me
Patrick Reavey grew up on a farm in Plattsburg, Missouri as the fifth child in a family of ten children and two devoted and loving parents. Hard work, simple living, and devotion to family, studies, church, and the community were instilled at an early age in the Reavey household. While there would always be smarter, better educated, and people with more resources out in the world, the Reavey theory was a strong work ethic trumps all else. The theory has proven true. Mr. Reavey excelled in his undergraduate studies, graduated in the top 15% of his law school class, received many awards for excellence in legal writing, and authored a legal malpractice book during law school that is available in law libraries across the country.
Mr. Reavey put himself through college and law school by working year round. The law firm he clerked for during law school hired him as an associate before graduation. After graduation, he immediately started developing his trial skills in the area of employment law by representing cities and counties throughout the State of Kansas in employment disputes and civil rights cases. Mr. Reavey was then hired by the largest law firm in Kansas City (Shook Hardy & Bacon) to become part of their national tobacco defense team. Traveling all over the country, Mr. Reavey was instrumental in interviewing witnesses and developing evidence to be used in national, high profile cases brought against the tobacco companies. Next, another large firm in Kansas City (Lewis Rice & Fingersh) retained Mr. Reavey as part of their employment law team. It was there that Mr. Reavey exclusively practiced all facets of employment law and litigation.
In 2000, Mr. Reavey was blessed with the opportunity to open his own employment law firm, Reavey Law LLC. The firm has represented hundreds of clients in employment disputes. Mr. Reavey's deep experience and unmatched work ethic has enabled him to successfully recover over $14 million in jury verdicts and settlements on behalf of well-deserving clients. Many of these successful outcomes came about with his firm facing large, national corporations and law firms having more resources and lawyers to represent their interests. Again, the gift of a strong work ethic does matter.
Many companies and cities have also taken advantage of Mr. Reavey's experience and trial skills. For example, Mr. Reavey is City Attorney for De Soto, Kansas, and has been for the last twenty years. He has served in the dual capacity of city attorney and prosecutor for Wellsville, Kansas for over fifteen years.
Mr. Reavey resides in the Brookside area of Kansas City, Missouri with his wife Denise and their three children. The family is active in St. Elizabeth's parish and school. In his spare time, Mr. Reavey enjoys hunting, classic cars, sports, antiques, and architecture. Mr. Reavey and his wife are currently restoring a historic building in the Columbus Park area of Kansas City that will eventually be home to Reavey Law and Denise's graphic art business.
Areas of Practice
Employment Law
Employment Law — Employee
Employment Law — Employer
Discrimination
Pregnancy Discrimination
Sexual Harassment
Retaliation
Wrongful Discharge
Family & Medical Leave Act
Wage & Hour Disputes
Fair Labor Standards Act
Civil Rights
Constitutional Law
Whistleblower/Qui Tam
Legal Malpractice
Bar Admissions
Kansas, 1995
Missouri, 1996
U.S. District Court District of Kansas, 1995
U.S. Court of Appeals 8th Circuit, 1996
U.S. Court of Appeals 10th Circuit, 1996
Education
Washburn University School of Law, Topeka, Kansas
J.D. – 1995
Honors: Dean's List
Missouri State University, Springfield, Missouri
B.S. – 1991
Major: Economics
Major: Communication
Published Works
Legal Malpractice: A Research Guide for Lawyers and Law Students, Williams S. Hein & Co. Inc, 1995
Patrick G. Reavey & Christopher M. McCurdy, Best Respondent's Brief, 22 Northern Kentucky Law Review 201, 1995
Representative Cases
Brown v. YRC, Inc., 2012 WL 3064831 (10th Cir. 2012)
Montoya v. A-1 Mufflers, Inc., 331 S.W.3d 702 (Mo. Ct. App. W. D. 2011)
House Rescue Corp. v. Thomas, 328 S.W.3d 267 (Mo. Ct. App. W.D. 2010), transfer denied (Jan. 25, 2011), transfer denied (Dec. 7, 2010)
White v. Graceland Coll. Ctr. for Prof'l Dev. & Lifelong Learning, Inc., 586 F. Supp. 2d 1250 (D. Kan. 2008)
Teltech, Inc. v. Teltech Communications, Inc., 115 S.W.3d 441 (Mo. Ct. App. W.D. 2003)
Gamblian v. City of Parsons, 261 Kan. 541, 931 P.2d 1238 (Kan. S. Ct. 1997)
Sage v. Williams, 23 Kan. App. 2d 624, 933 P.2d 775 (Kan. S. Ct. 1997)
Isnard v. City of Coffeyville, 260 Kan. 2, 917 P.2d 882 (Kan. S. Ct. 1996)
Nowlin v. K Mart Corp., 50 F. Supp. 2d 1064 (D. Kan. 1999) aff'd sub nom. Nowlin v. KMart Corp., 232 F.3d 902 (10th Cir. 2000)
Honors and Awards
Member of the National Order of Barristers, Inducted 1995
Top Brief Award in National Moot Court Competition
Law Alumni Fellowship Academic Merit Scholarship
Top Paper in Advanced Legal Research
Top Paper in Advanced Torts
Top Brief in First Year Research and Writing Class
Top Paper in Legal Systems
Professional Associations and Memberships
Moot Court Council, 1993 – 1995
1995 August A. Rhendigs National Product's Liability Competition
1994 Chase National Environmental Law Competition
Past Employment Positions
Fisher Patterson Sayler & Smith, Attorney, 1995 – 1997
Shook, Hardy & Bacon, Attorney, 1997 – 1998
Lewis, Rice & Fingersh L.C. , Attorney, 1998 – 2000